Description
How did we get such a huge camera upgrade to fit?
We designed a totally new architecture and turned the lenses 45 degrees to fit in our best dual-camera system ever — with its biggest Wide camera sensor. We also made room for our sensor-shift optical image stabilisation. And we equipped the Ultra Wide camera with a faster sensor.
New Ultra Wide camera reveals more detail in the dark areas of your photos
New Wide camera captures 47% more light for better photos and videos
New sensor-shift optical image stabilisation keeps shots steady even when you're not
It even fits in iPhone 13 mini
Cinematic Mode
iPhone went to
film school, so
you don't have to.
Presenting Cinematic mode

Filmmakers use a technique called rack focus — shifting focus from one subject to another — to guide the audience's attention in their movies. Now iPhone makes it easy for you to bring the same storytelling technique to your videos.
Cinematic mode automatically creates beautiful depth effects and focus transitions
Just start recording and Cinematic mode will hold focus on your subject while creating a beautiful depth-of-field effect all around them.
Cinematic mode can also anticipate when a prominent new subject is about to enter the scene and automatically shifts focus when they do. Now you can effortlessly create videos that look and feel like the movies.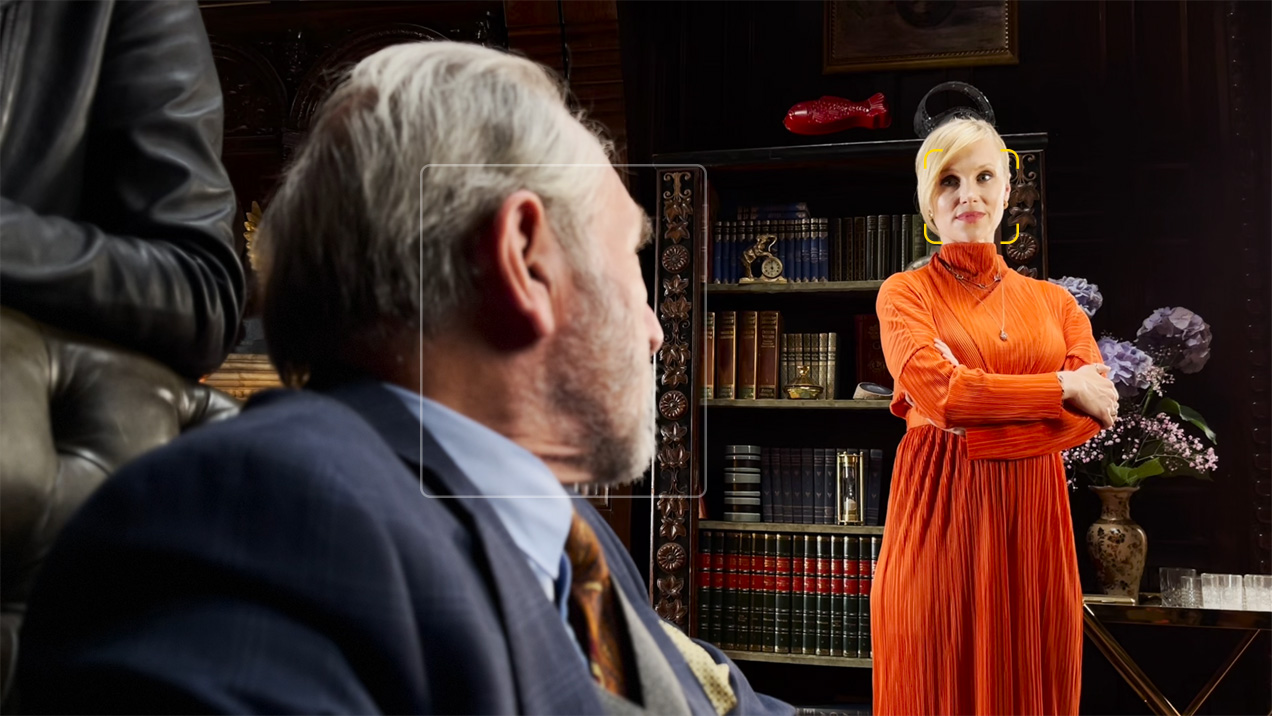 You can even adjust
the depth effect after you shoot
Want to change the focus or adjust the blur after shooting wraps? No problem. iPhone lets you do it with a few taps and swipes. Even pro movie cameras can't do that.
Cinematic mode shoots in Dolby Vision HDR
Camera Gallery
Take a great photo without lifting a finger.
OK, one finger